A logo will help you to establish your brand. This can help to build trust. It makes you appear more professional as well. When we think of a company, often the first thing that comes to mind is their logo. Therefore, a great logo is important.
Today, I'm going to go over the steps of building a professional looking logo in LogoAi because I'm currently searching for the perfect logo for my own brand!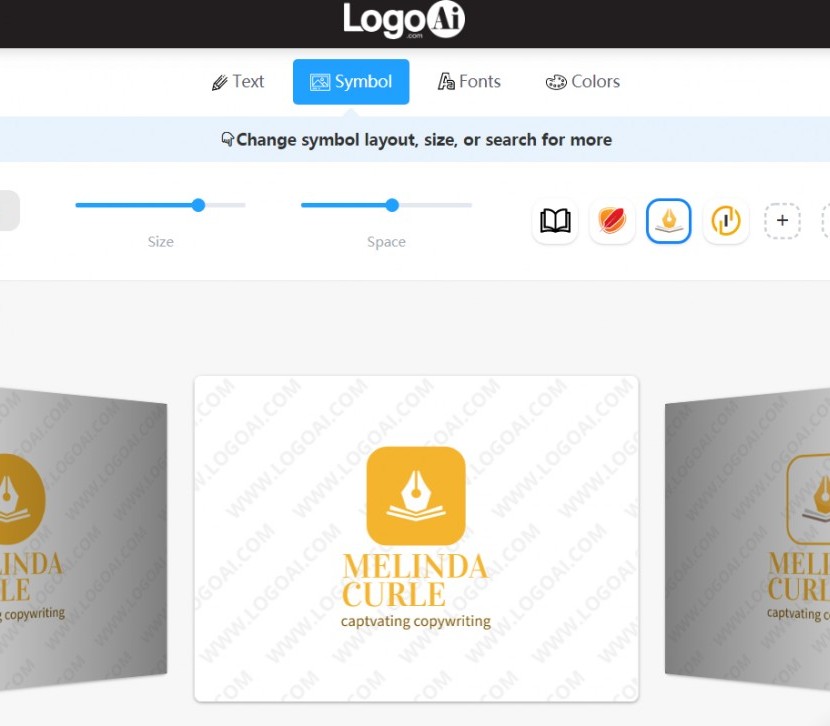 What is LogoAi?
LogoAi is an online logo maker that helps business owners to create professional logos.
How Artificial Intelligence can be used for creating logos?
I'm not sure what type of Artificial intelligence is used for the logos. They have many templates and concepts to select from. This will give you a lot of great ideas about colors, styles and symbols.
Once you have selected the logo that you want, you can purchase it through their website.
When not use a free logo maker online?
LogoAi allows you to use a clean interface. It also allows you more options and you can edit it to match your website colors for better branding.
Getting Started
First, go to the LogoAi website.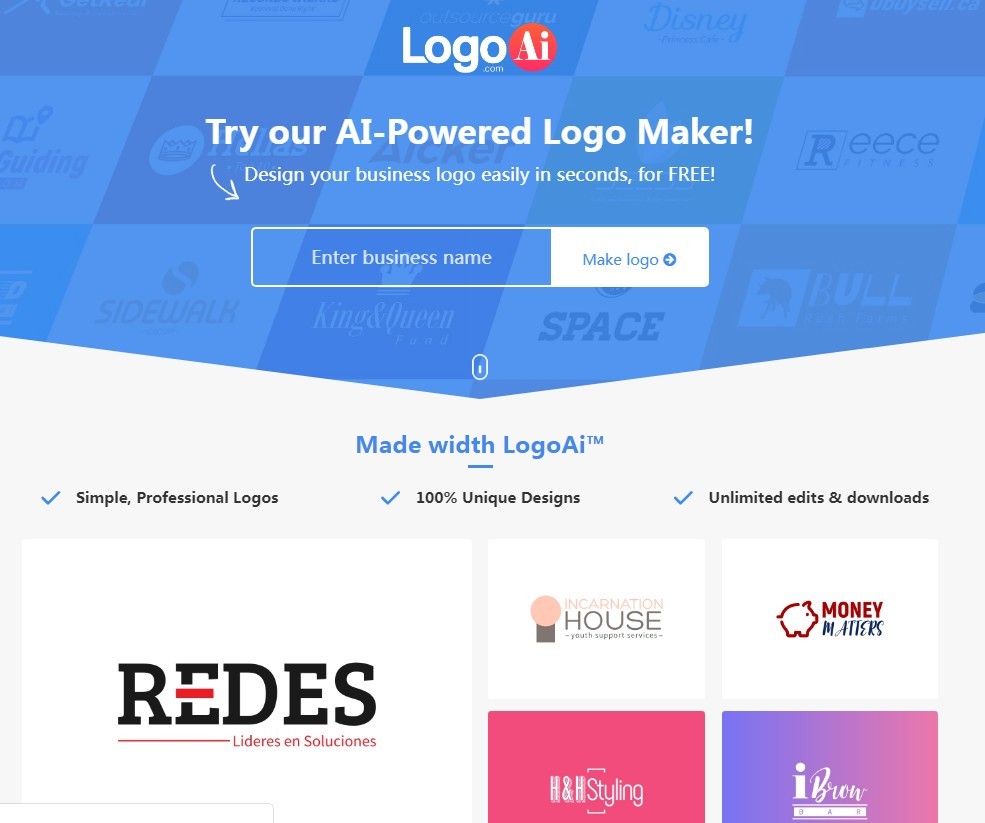 Enter your business name into the box and click the "make logo" button.
After you've clicked the button, you'll be taken to a page with 10-12 logos. The top of the page gives you the option to add a slogan and search for symbols.
Click on the one that you like the most and you'll be give the opportunity to edit it.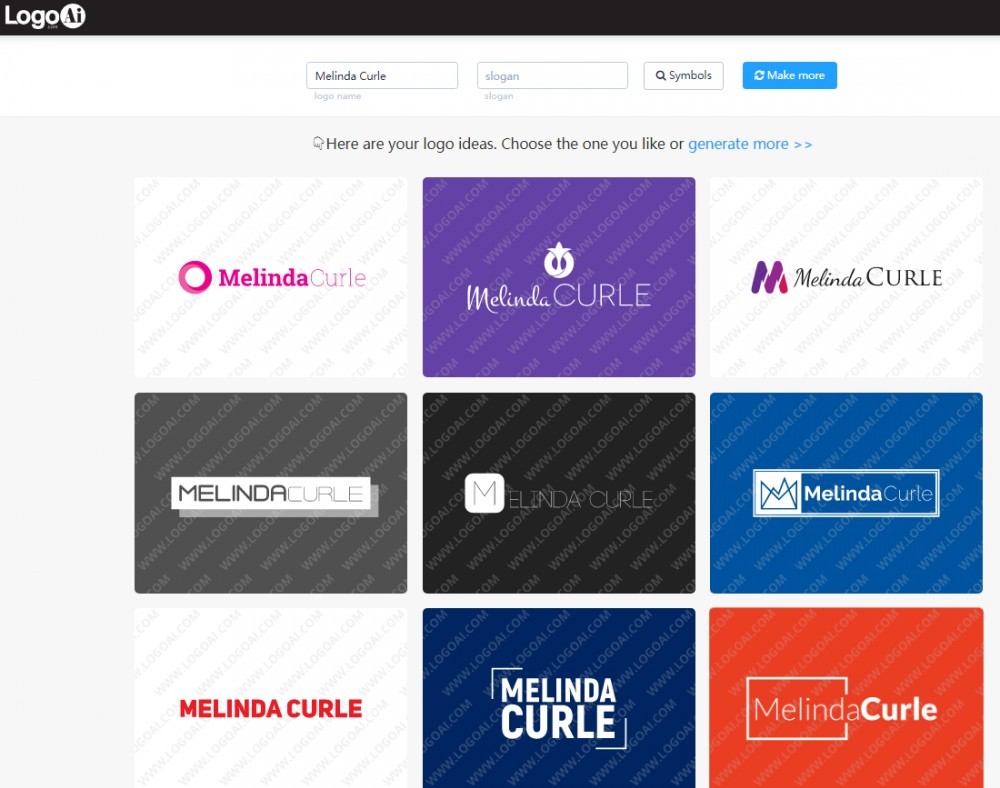 You can enter a slogan for your business that helps to define what you do. I'm currently testing out the slogan "captivating copywriting" for my business.
I searched for some symbols that go along with writing and there was what looked like the tip of a fountain pen, an open book and what looked like a feather. Not a ton of symbols for the writing niche, but they did look modern and sleek.
Once you have entered your business name, slogan and selected a symbol, simply click on the "Make More" button.
They will make more logos for you. You can edit them and select a different font or change out the colors.
Below is the logo that I came up with for my copywriting website.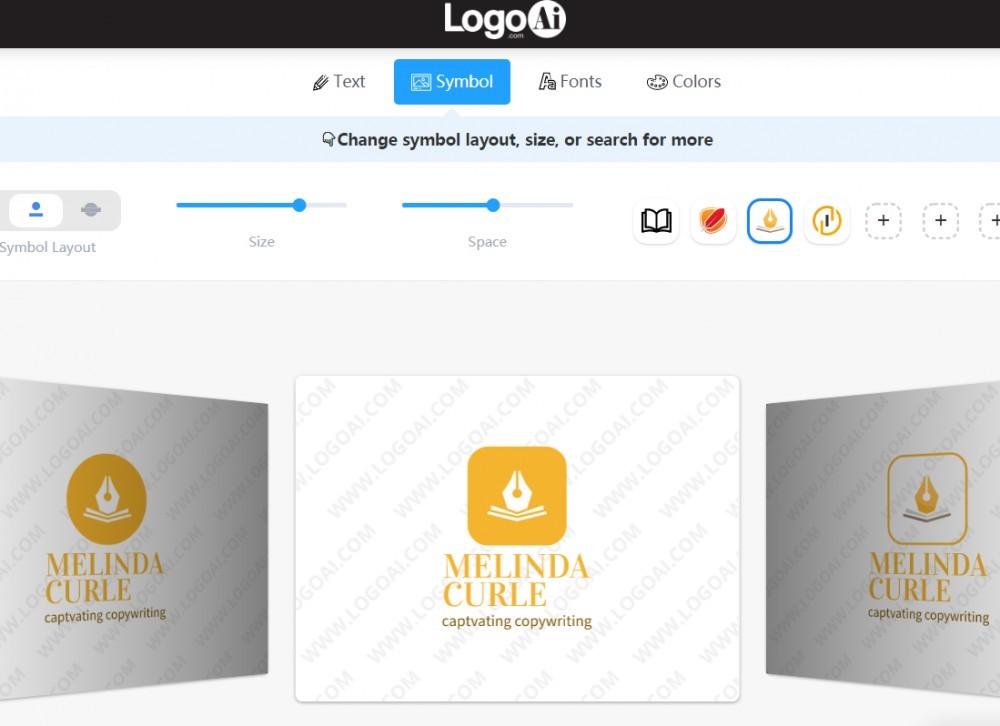 LogoAi is very simple and intuitive when it comes to creating logos. While I would have appreciated more symbols for copywriting, I was pleased with how easy it was to create my own logo.
Editing the Logo:
There are four ways to edit your logo on the editing page:
Text
Symbol
Font
Colors
The selection that you will have will be based on the logo that you choose. The text allows you to write in your name and slogan. You can change the font size, letter spacing and line spacing of your business name and slogan.
The Font section allows you to swap out the font that you use. you can select from vintage, futuristic, handwritten and modern type fonts.
The colors section allows you to select the color for the icon and text. You can also reverse and have the text colored with the background white. For this design, there weren't a lot of colors to choose from. However, it was easy to test out different colors with the click of a mouse. Another great feature was the gradient. You didn't have to have a solid color.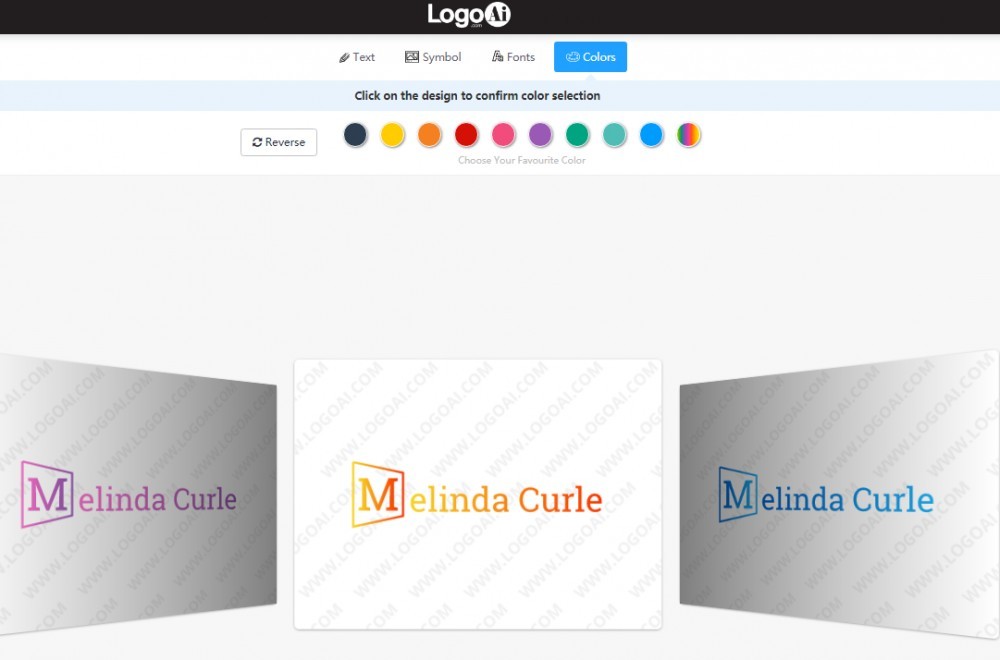 LogoAi Pricing:
Creating the logos are free, but if you actually want to use one you'll have to purchase it. The pricing is very affordable for start-ups with the basic low resolution logo costing only $29.
The professional package will get you a high-resolution JPG, vector EPS and PDF files, black and white inversions and brand guidelines with the ability to make changes and re-download.
Finally, the Designer assist package costs $99. It provides you with the same things in the professional package along with 3 custom revisions with one of their designers for a personal touch.
Review:
LogoAi is a great way to get a logo for a new business. It will help you establish your online brand quickly at a low cost. LogoAi is perfect for startups, blogs, coaches and consultants who are establishing themselves online.
LogoAi Ratings

Overall

4/5
User Interface – Easy to Use! 
Pricing – Affordable – great for startups! 
Editing Features – Basic
Available Symbols – Limited in my niche
LogoAI's user interface is very simple and straightforward. This will help you to quickly make the logo that your business needs. 
The editing features allow you to customize your logo and really make it your own.
The pricing is perfect for any startup, online coach or new website blog. It is much more affordable than a designer and can be customized a bit more than the free online logo makers.
The one area that I wish was more extensive was the available symbols for the writing niche. However, they did have a few great ones that are easily recognizable and customizable.