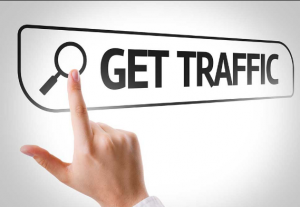 Let's face it, affiliate marketing is all about getting your message in front of people. If you have a budget to pay for advertisements, then you'll have a steady stream of people coming to your website. If you are starting off with a shoestring budget, you are going to want to rely heavily on the ways to generate free traffic.
Free traffic isn't always bad. In fact, in some ways it is far better than paid advertising. However, there is the big downside to free traffic and that is that it requires quite a bit of time and effort on your part.
Make Use of Social Media
Social media is a great place to tap into your target market. Through Facebook groups, Pinterest, Twitter and Youtube, you can discover what people are interested in talking about. You can discover what needs people have and figure out how to meet them.
Facebook groups are an ideal place for a niche market to socialize. These groups are often interested in a particular topic. If you are selecting groups relevant to your niche, you can post links in the groups. Members of the groups with interest in the topic will click on the links and read your content.

With Facebook groups, you do want to be careful. Some groups have rules about posting and only the administrators are allowed to post outside links. Make sure that you read the rules of the group before you start sharing in someone else's group.
Anyone can start a Facebook group. It may be in your best interest to start your own. Make sure that you are posting consistently and monitoring discussions, so they are staying on topic.
Twitter is a great hangout if you want to keep your message to 150 characters. You can share a link and write a sentence. It isn't the site for someone who is verbose, but you can engage with people quickly on Twitter. As you start sharing more and more interesting things and engaging with people who have similar interest, people will start to click on the links that you share and you will be driving free traffic to your site!
Search Engine Optimization – Long Tail Keywords
Most people trust the search engines to tell them where to go. When you create your content, you want to make it search engine friendly. Before you even start writing, you'll want to research your keywords a bit. Many people look for reviews and are interested in discovering how to do things. Therefore, you can add "how to …" or "review" to make your keywords more specific.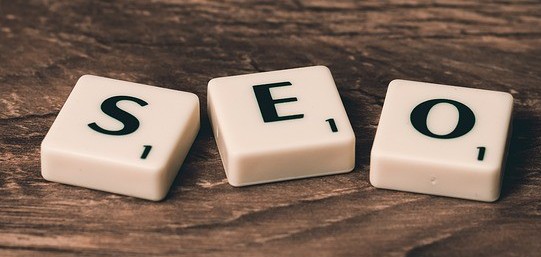 Use a keyword tool to search for the keywords that have high volume and low competition. This gives you the best chance of landing on page one of the search engine results. Keep in mind that people don't tend to look past the first page of the search engines results, so if you are competing for the keyword, "treadmill desks," and there are only seventy competing websites, you are going to have to outshine about sixty-five other people to get to the first page of the results.
However, if you get a bit more creative and add some specificity to your keyword, such as "how to walk on a treadmill desk," or "NordicTrack Treadmill Desk review" you have a much better chance of getting on the first page of the search results.
Comments – Spark Some Interest!
Many people don't recognize the value of commenting on other people's blogs and websites. When you comment on another website, you create a back link to your site. If your comments are thoughtful and engaging, people may be interested enough to follow your link and check out your website. You can include your website in the comments if it is relevant to the conversation, but if you only drop your link, you risk getting the comment deleted.
By providing thought-provoking comments on industry websites, you can also start making a name for yourself and gaining a following. When other people read your comments, they get an idea of what you are about and become intrigued by your thought process. Spark interest with comments and let people find your website.
Create Videos – Visual Interest!
Information retention is much better with visual presentations than with simple text. If you create a YouTube channel and do some PowerPoint presentations or simply explain a few things on the videos, you will enhance the user experience on your website. A YouTube channel also gives people another avenue to find your content and discover your platform. It also gives you an opportunity to create a link back to your website, which can boost your rankings in the search engines.
Make sure that you are using keywords for your videos and providing a detailed description for each of your videos. Many times videos are able to get ranked much easier than a website's content. You'll want to make sure that you link back to your website in the video description.
Tell All About It!
Whenever you are out and about, make sure that you are telling people about your website! Discuss it with friends and family. Tell them about the next blog post that you are writing. This will spark interest among your friends. They will want to check out your website. If you are a good networker, encourage them to refer friends and family to your website.
Networking at industry specific conferences will be the most helpful for your website. These are going to be people who area very interested in your niche and may have their own websites as well. However, you can gain some great ideas from checking out there sites and referring them to posts or information that you have on your own website. Drop a card with your website on it and let people check it out!