Today, I'm reviewing the Youtube video by Ashlyn Writes. Ashlyn Writes gives you five simple tips to getting your emails opened in her video.
It is very important to get in touch with your clients through your newsletter. Once you build your list, you need to send out regular emails for your list. This will build a great relationship with your readers.
So, how do you get them to open your emails?
How can you serve your email list?
Come at the newletters with the attitude that you'll serve your list so well that even if they don't buy from you, you'll be happy.
The First Tip is to Use a Formula. An easy way to know what to say with your newsletter is to start with the end in mind. Think about what your audience is trying to achieve. Perhaps you write 3 Tips to Get X accomplished or An Easy Action to Get a Win.
The Second Tip is to Use a Great Subject Line. The subject line is the first and only opportunity that someone has to interact with your email. Therefore, it is important to make it great. Ashlyn recommends starting a swipe file of outstanding subject lines.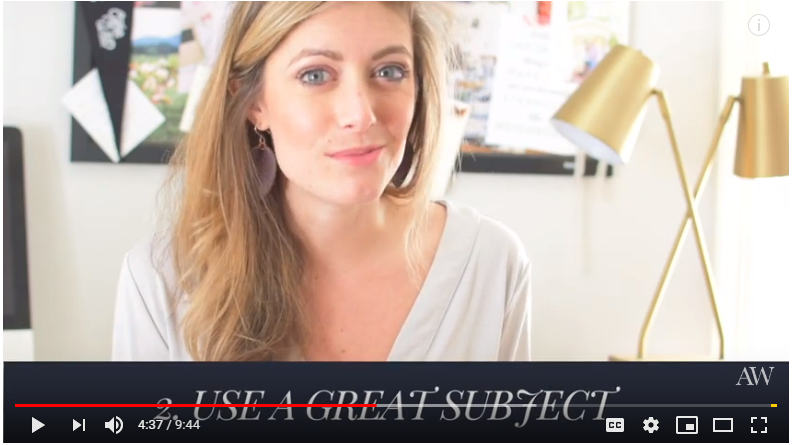 The Third Tip is to write conversationally. Write to your audience as you would speak to them. Writing conversationally will help you to sound less robotic. We don't read online like we used to. When it comes to sales copy, the grammar rules don't always apply and they can be bent.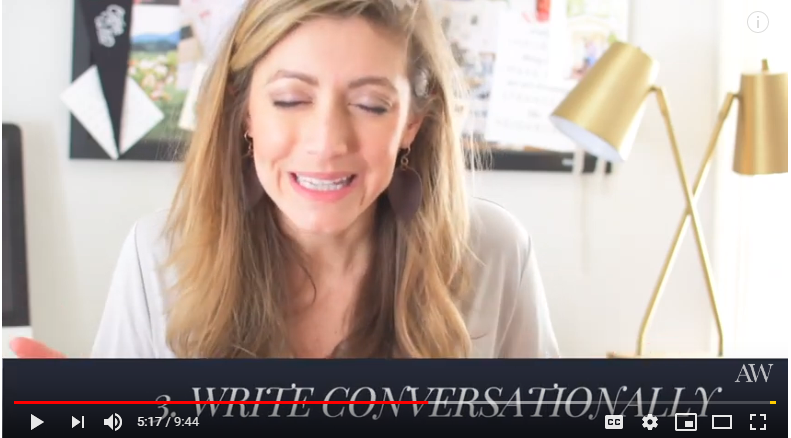 Use line breaks. It will help visually not to see a sea of text.
The Fourth Tip is to ensure that you Land in their Inbox. Let's face it, you don't want to go to all the trouble of writing a great email newsletter only to have it end up in spam.
There are four main things that can impact whether your email lands in the spam folder or not – subscriber engagement, limiting negative metrics, authentication, and content.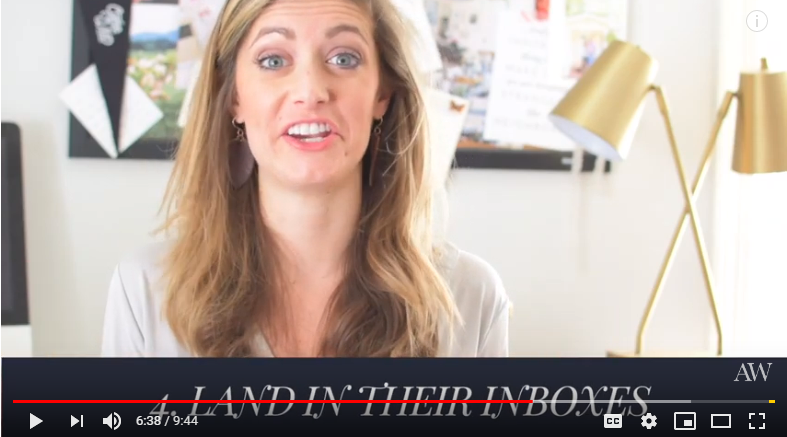 Think about content. Emails from Target, J Crew, etc. tend to end up in your promotion folder if you're a gmail user. This is because they tend to have many images and complex HTML. Plain, simple emails tend to end up in the inbox.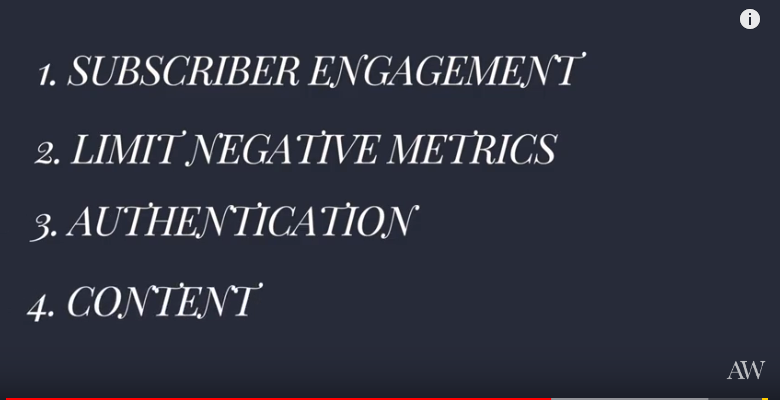 Ashlyn Writes recommends ConvertKit email marketing services.
The final tip that Ashlyn Writes recommends is that you keep it to one call to action per email. Make it super clear what you want the reader to do.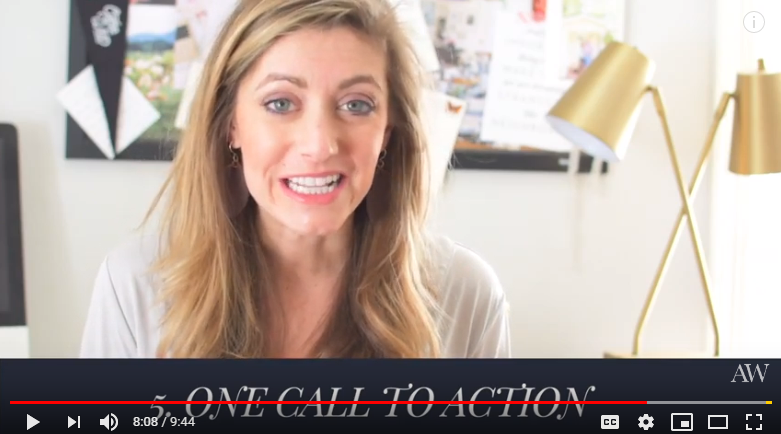 Bonus Tip: Split test your subject lines. ConvertKit allows you to easily put in two subject lines that will be sent to 50% of your readers.
This was a pretty simple video that shared easy to implement tips for beginning copywriters. It is nice that it was only 9 minutes. Ashlyn Writes promotes her favorite email service in it. So, you may want to check out ConvertKit.
Watch it here: