Many people are jumping into YouTube hearing that they can make money creating videos for YouTube. Many people are failing at it, but there are plenty of people who are having success with YouTube videos. So, can you make money making YouTube videos? Absolutely! However, you may want to get some training about how it is done and learn the secrets of successful channels.
One of the trainings that I recently decided to review is utubecash.com. They claim that you can make money on youtube without creating your own videos! What?! I had to find out more. It turns out, you are able to use other people's videos if you edit them somewhat. By adding a different description and combining the clip with other clips, you have a new video altogether. You can earn money with a youtube channel that does have other people's video content on it. However, you still have to do some key legwork to creating an audience and finding the right keywords and descriptions.
Utubecash.com Review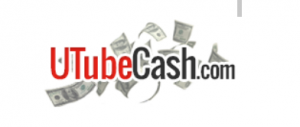 Name: Utubecash.com
Website: Utubecash.com
Price: $27/month
Owners: Mike Williams
Overall Rank: 85 out of 100
Utubecash.com, Product Overview
Utubecash is a series of video content creation and video marketing geared toward the individual who is interested in earning money on YouTube. He takes you through how to use YouTube's video editor to create content. He discusses things that are important for earning money on YouTube. Mike Williams shows you how to properly place keywords in the description, how to use tags for your video and some cool tricks to edit the videos.
Utube cash has the business model of making money from the advertisements that are on YouTube. It does not get into affiliate marketing. However, you can use your product links in YouTube descriptions and encourage people to buy from your affiliate links. Utube cash does discuss how to utilize YouTube and fiverr together to make money.
The Good & the Bad
The Good:
PRO #1: Lots of information on how to succeed on YouTube.
PRO #2: Great ideas for measuring metrics, spying on your competition and coming up with ideas for videos.
PRO #3: There are many editing tips and tricks that I learned from watching the YouTube course.
The Bad:
CON #1: You get a monthly subscription with this information. This is not all bad. It will push you to either take action or end the subscription. Many people buy courses and don't take action.
CON #2: It will take a few months before you will see substantial increase in subscribers and start to make money. Online courses are great, but their sales often copy over promises. You can sometimes get the impression that you will start making money right away. However, some testimonials give you a good timeline of a few months.
Who is Utubecash.com for?
This is for the content creators that love video marketing. If you want to tap into the power of YouTube and you love watching and creating videos, this is the course for you. It is chock-full of great information on improving your content, growing an audience and creating new videos.
Utubecash.com Tools & Training
The training comes mostly in the form of videos. There are 31 training videos, and several videos for tips and tricks. In addition to video training, there are some valuable ebooks that you can peruse that are included as bonuses. You also receive, The Secrets to Building Your YouTube Audience, 3 Keys to YouTube Audience Success, Viral YouTube Traffic, YouTube Video Marketing for Business: Tips and Techniques, and Success in Ten Steps.
Utubecash.com Support
Utubecash support is available through email. If you have questions, comments or concerns regarding the video marketing training that you received, you can fill out an email form and they will get back to you within 24 hours or so they advertise.
My experience with support is that it has been a bit slow. It has been a bit more than 24 hours and I haven't heard back regarding my query.
Utubecash.com Price
In my opinion, I think this is a great price for the monthly membership to learn how to market YouTube videos. I'm a big fan of the Wealthy affiliate for affiliate marketing, but for people who are only interested in videos and want to follow a business model of collecting a small advertising sum each time their video is played, I think this is the course for them. $27 per month is very reasonable for the information that you receive.
My Final Opinion of Utubecash.com
I actually think this is a great product for people who are interested in creating video. I am more of a writer, so I may not continue my subscription with Utubecash much past the first week trial, but I have learned a lot about video marketing. I have discovered some unique ways that I can improve the content that I already have on YouTube.
Creating a YouTube channel is not that difficult. If you are using keywords and ranking for them, as taught by Wealthy Affiliate, you will be able to steadily grow your audience. However, there are some great tips that are taught on how to optimize your video for better engagement and success on YouTube.
The Bonus ebooks that you receive contain many wonderful insights. Don't overlook those!
Utubecash.com at a Glance…
Name: Utubecash
Website: Utubecash.com
Owners: Mike Williams
Price: $27/month
Overall Scam Rank: 85 out of 100
VERDICT: LEGIT