When creating a blog or website, it can be a bit intimidating that you don't have all the content and features of more established blogs or websites. This problem gets solved when you join Wealthy Affiliate and tap into some of their resources on how to build out a website and make it great. As you learn, you can share what you learn in your own words. You will build content and value for your audience. Keep in mind that there will always be people who know more than you and those who know less than you. Building a website is a process.
Where can you discover new websites that will give you ideas for your blog? Google your keyword competition and get a look at what they are doing. Read a few of their posts and jot down some ideas. Can you incorporate some of the things that you like about their blog? Can you see ways that they could improve on their blog.
One thing that some people don't do is to sign up for their email list. You may want to create an email entirely for the lists that you are using to research your competition. I personally dislike email marketing, but discovering what other marketers send out and learning what tips they are sharing can help you in a big way. You can try out their tip and re-purpose it on your website. Remember to put it in your own words, so that you are not plagiarizing.
Other FREE Methods of Learning More
Check out social media groups for ideas on what is being shared. You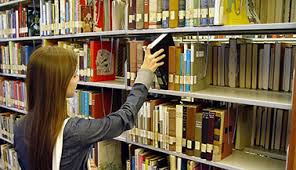 want to make a note of what is going viral and what is not getting any comments. Facebook, Youtube, Twitter, and Pinterest can offer you some great ideas when it comes to creating content.
Go take a visit to your local library. This is one underutilized strategy in this modern era of finding information on the internet. Check out some books in your niche or in the self-help section. Books still contain plenty of value. They can give you material for blog posts, how to do something and review pages for the book itself. Books are a wealth of overlooked information.
Go to some meetup groups. Meet up groups on your topic will be give you in person and real interaction with other people who are also interested in your niche. You'll discover other interests that your niche is interested in as well by talking to them. That can lead to some new niche website or categories on your blog when you are ready to branch out!