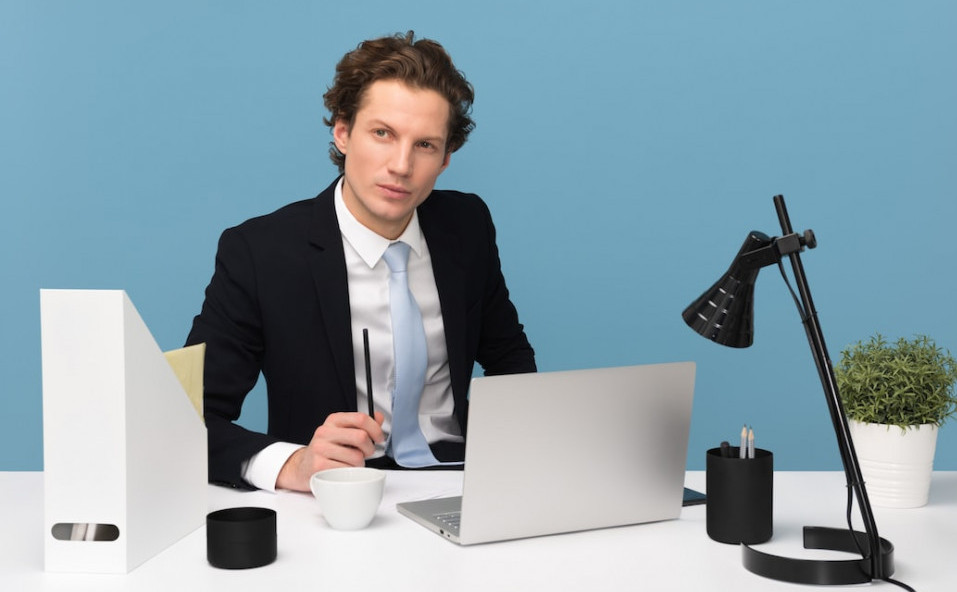 Deciding whether to outsource your tech tasks or do them in-house can be tough. On the one hand, you want to save money by doing things yourself. On the other hand, you also want to ensure things are done right and that your business is secure. So what's a small business owner to do? Today, freelance writer Melinda Curle shares some ideas to help you get started.
Business Formation
One of the first tech-related tasks you'll need to do when starting a small business is to choose a business structure. This includes deciding whether you want to form a limited liability company (LLC), corporation, or sole proprietorship. An LLC is a popular choice because of the legal protections and tax benefits, though. You'll also need to obtain any necessary licenses and permits. Rather than trying to navigate all this yourself, you might benefit from enlisting the help of an online formation service.


Cybersecurity
Cybersecurity is a concern for all businesses, but it's especially critical for small businesses. Wired magazine notes that's because small businesses are often targeted by cybercriminals due to their lack of resources.
However, there are many simple steps that small businesses can take to improve their cybersecurity posture, including using strong passwords and enabling two-factor authentication. If you're not sure where to start, look to online resources. That said, this is an area worth outsourcing to professionals.
IT Services
Information Technology (IT) is another area where small businesses often need assistance. Market Business News points out that this includes tasks like setting up email accounts, installing software, and backing up data. While some small businesses may have someone on staff who is capable of handling these tasks, many will need to outsource them to an IT service provider. The good news is that you can easily find an excellent IT service provider that offers affordable monthly plans.
Web Design and Development
If you don't already have a website for your small business, now is the time to get one. And if you do have a website, it might be time for a redesign. Either way, you might need to find a coder, web designer or developer who can help you create a beautiful and functional website. You might be surprised at how many great web design and development firms offer affordable services
If you're on a tight budget, consider going the DIY route and using a website builder. Some of the most popular platforms include:
● WordPress
● Squarespace
● Wix
● Web.com
If you're needing pointers or refreshers on coding, or you're looking for ways to help you improve aspects of your web-based project, there are many code-related resources available online to help you out.
Process Discovery Tools
To optimize business processes, it's important to understand how they operate. One way to gain insights into how these processes work is by using process discovery tools. These tools can help businesses identify areas of inefficiency and improve overall productivity. If you have employees who understand these processes, you can use these tools in house. Otherwise, you may want to work with a tech company to get the best results.
When using process discovery tools, it's crucial to have a clear understanding of which process you want to analyze and to collect enough data to provide accurate insights. Once the data has been collected and analyzed, businesses can make informed decisions on how to streamline their processes and maximize efficiency.
Content Writing
Another essential aspect of having a successful website is having high-quality content. That's why it's important to find a talented writer who can help you create compelling blog posts, articles, and other forms of content.
You can find talented writers on freelancer sites like Upwork or Fiverr. Once you've found a few writers who seem like a good fit for your needs, be sure to request samples of their work before making your final decision.
If you're looking for a quality finance writer, contact Melinda Curle. She can help you with content for blog posts, content marketing, email sales copy, and more!
Social Media Management
Last but not least, many small businesses need help with their social media management. This includes creating and executing a social media marketing strategy across various platforms like Facebook, Twitter, and Instagram. If you're not familiar with social media marketing or don't have the time to manage your company's social media accounts yourself, it might be worth outsourcing this task to someone else. There are plenty of top-tier social media marketing firms that provide affordable monthly plans.
Get the Most Out of Your Tech
Small business owners may need to complete various tech-related tasks to run their businesses effectively. While some of these tasks can be done in-house with the help of online resources, others will need to be outsourced to professionals to be done correctly and efficiently. Hopefully, this article has given you some clarity on which tasks and projects are best suited for outsourcing so that you can make the best decision for your business needs!