There are more than 30 million small businesses in the United States. Of those, around 25 million don't have any employees besides the owner. These single-employee small businesses are usually small home-based businesses or freelance contractors.
Many people choose to start e-commerce-related businesses from their homes. But selling products and services isn't the right move for everyone. Thankfully, parents can use several viable home business ideas that aren't related to e-commerce.
Sharpen Your Business Skills
Going back to school to sharpen your business skills is an excellent start to your entrepreneur journey. You can earn a business degree online in your spare time, which will help build upon necessary skills without taking over your hectic schedule. However, you must choose the right degree.
A few of the best degrees for business owners include:
Business management and leadership
Marketing
Accounting
Economics
Computer science
Provide Music Lessons
Learning a new instrument is always a popular idea, so if you know how to read music and can play an instrument to a good standard, consider offering music lessons. These can provide income but will also allow you to encourage the next generation of musicians.
Even better, you'll be helping children and adults expand their brainpower. There's an entire brain section dedicated to music, which is thought to help socially and emotionally bond people together. Be sure to research music lesson prices in your area to see what to charge.
Offer Childcare
There are more than 70 million children currently living in the United States. Many live in homes with a single parent or with two working parents. These families (and others) desperately need access to affordable, reliable childcare.
Each state has different requirements for home daycare centers, but you can generally watch two or three children in your home without licensing. If you want to take this route, do your research on local guidelines. You may also want to take classes in CPR and first aid training. Lifeguard training would also be beneficial if you have a swimming pool (or will be watching children in a home with one).
Consider Offering Personal Home Services
Are you a jack of all trades? Consider offering a personal home services business. For example, your business might offer:
Grocery shopping
Running errands
Light house cleaning
Light gardening or mowing
Junk removal
Child pick up and drop off at school
Providing company and light caretaking duties to senior family members
With this type of small business model, the possibilities of what you can offer are nearly endless. The idea would be to find which tasks you enjoy, have the skills for, and are willing to do. Research what local competitors are charging for each type of service to determine your fee schedule.
Your Small Business Doesn't Have To Be E-commerce-Related
You can use several viable small business ideas as a parent that aren't related to e-commerce. Learn how to reach your new company's target audience in this post by Melinda Curle today.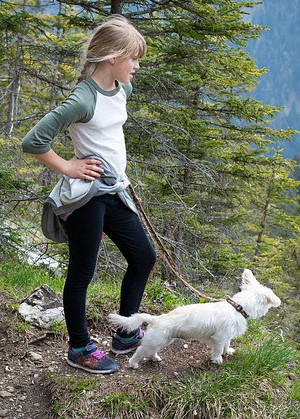 Virginia Cooper