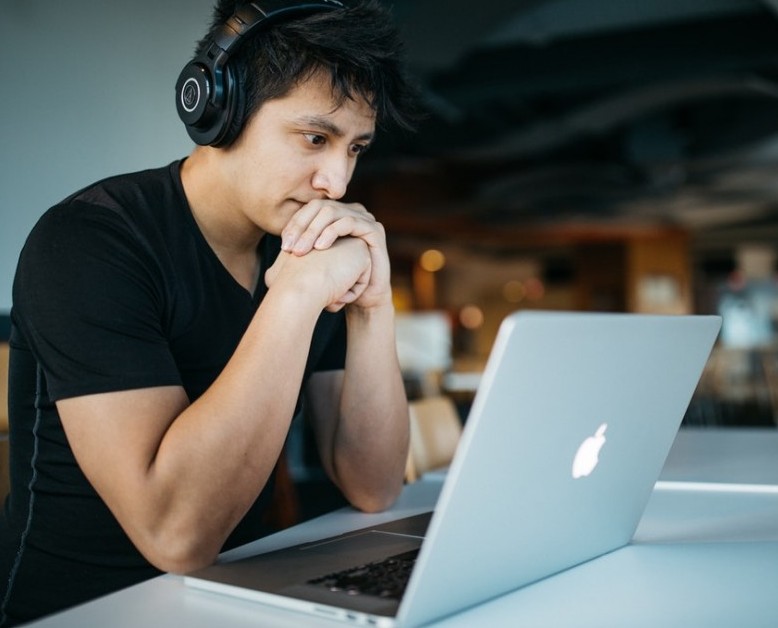 This post is dedicated to my penny-pinching affiliate marketers. The ones that don't want to spend a ton of time on their affiliate marketing. This could be because they don't have a lot of money, they may view it simply as a hobby and not a business yet, or they aren't sure if they will stick with it. Whatever the reason, you can test out your affiliate marketing prowess free. Today, I'll share with you how to sell digital products online for free and give you some great tools and ideas about how to do just that!
Selling digital products online can be a lot more profitable that simply promoting Amazon products. This is due to the fact that you can receive up to a 50% commission for those products. There is no inventory to worry about and the products are delivered instantly. I highly recommend selling digital products online! 
Pick a FREE Platform
Since you are going to be using your time rather than your money for this type of selling, the best thing to do is to pick your platform. If you are great at writing, you'll want to select a free blog hosting platform to build your audience. If you are better in front of a camera and want to try your hand at videos, YouTube is a great option.
Blogger is a Google service. This has its pros and cons. It is more likely to show up in the search results, however, Google sometimes shuts things down. They have strict policies that you need to be mindful of when using their platform.
Wix is a great platform if HTML4 is important to you. There are over 500 designer-made templates as well as plenty of additional features and apps, along top-grade hosting so you can rest assured your site will be there when you need it.

With a wix site, you get 500MB of storage and 1GB bandwidth using a free wix account. You can upgrade to premium plans if you want your own domain and more storage.
If you want to try your hand at video, YouTube is the #1 place to be. It is owned and operated by Google, so sharing on this platform is almost a no-brainer if you are using search engine optimization as a source of traffic. One thing that is important to note is that YouTube's policy is very strict. It prohibits users to upload duplicate, explicit and third party content without owners permission. In other words, make sure you are following copyright laws!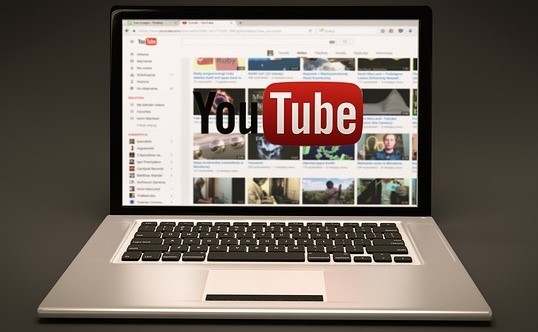 Webinars
If for some reason, you already have a huge list of contacts and a specific product that you want to promote, you can do a webinar. Webinars are great because you can engage your audience. They can ask questions and you can give more information. Webinars can be as long as 60-90 minutes, so you can provide a lot more information about the product.
The following are some great free webinar services:
Zoom is a great free service that allows you to host a webinar with up to 50 participants. Some features of Zoom include a clock that can be viewed as a webinar progresses, option of inviting other attendees from email contacts, company contacts and mobile contacts, high-quality screen and video sharing facilities.
Google hangouts is recommended for people who are already using Google Apps for their business. It offers quick and easy group chatting, video calling and audio features. Google hangouts also allows you to message your contacts at any time, enables screen sharing. You can also use stickers, videos, photos, maps and emojis.
Skype is one of the best webinar services that is free. It is well-known for exemplary video messaging and great audio. Skype allows you to join calls from PCs or mobile devices, it enables you to share emojis, locations, video messages, files, presentations and photos. The free service allows you to make video calls with up to 25 people from anywhere in the world.
Other FREE Tools
Having a free platform to share your message on is important, but equally important is making sure that your videos and blogs have helpful images and look professional. You can create great YouTube thumbnails free over at Canva. Want to share your screen in a YouTube video, but you're not willing to invest $99 in Camtasia? Screencastify has you covered.
Screencastify – Enables you to create up to ten minute videos free. You can share your screen, record using your webcam or both!

Jing – Free screen capture software that enables you to capture a part of your screen and use it as a visual on your website.
Canva – A great free tool for making banners and YouTube thumbnails.


Pick a Niche
Before you write anything or create any video, you want to select a product niche. This can be anything from container gardening to options trading. You want to really be interested in the niche and learning more about the niche, but you also want to know a little something about the niche when you start creating content. Keep in mind that using free tools to sell online will mean that you are a content creator. You are producing information and content and providing it to your audience, who will then buy products from you. 
Select A Product To Promote
Once you have your niche, you can figure out which products that you want to promote. I would first head on over to clickbank and see if there are any good products to promote there. Clickbank is the easiest affiliate network for digital products to use. JVZoo is another great affiliate network that has plenty of digital products. 
Prepare Your Message – Product Reviews
When selling online, it is important that you provide value to your consumer. This builds trust with your audience. People hate to be sold things that they don't need. Most people dislike the idea of salesmen. They get a bad rap. However, people love good salesmen. When you can build trust with your audience, people will buy from you.
As you are preparing your message, think about things that are important to people. What do they need? What problems are they looking to solve. Think about how you can help them with the information that you already have. As you are building your audience, you'll want to create some videos or posts that are informative and others that are product reviews. Product reviews are where you'll sell people on a digital product online.
If you are creating a review, you'll want to include some important information.
Product Name
Cost
Description of the product
Who it is best for. Describing their target market to a T will help you sell the product.
Tools and Training – Is there additional support for users of the product? Can customers get their questions answered easily? Community or Facebook group to interact with other users of the product?
Support – Do they provide technical support? Can you get your questions answered easily?
Your opinion of the product – Do you recommend the product? Do you use the product? Is there something else that your recommend more?

When preparing to sell using YouTube, you can include all the above information, but you may also want to include a demonstration of the product.
Create Your Title

For this process, you are going to do a bit of research and combine that keyword research with some catchy titles. This is one of the most important steps in the process because whether your title stands out or not will determine if people click on your website when it appears in the search engine results. You definitely want it to sound appealing.
Google's keyword planner is a free tool that you can use to do keyword research. The keyword research tool that I love is Jaaxy because it lets you know how easy or difficult it will be to rank for certain keywords. You can try out Jaaxy when you become a member of Wealthy Affiliate. It is free to sign up. They do have premium tools that you can pay to use as you become more advanced with your affiliate marketing.
For digital products, you'll want to include the title of the product, but if it is a popular product, you may want to find a long tail keyword to add to the title. Popular products with plenty of reviews can be difficult to rank for simply by using the product's name and review after it. This isn't always the case, so it is best to check the Google results and see what your competitors are doing and whether the top competitor has only the product name in the title.
Compare Products

Doing a product comparison is a great way to sell digital products online. The reason this is so effective is because you can put both products in the title. Your review will come up for people searching for one or the other.
Product comparisons enable to reader to review what is good about one product compared to its competitors without leaving the page. They can see what you think about the product and who you think it is best suited for on one blog post.
Getting Your Message Out to the Masses
If you are thinking that you'll get-rich-quick using free methods, think again. This can happen if you have a viral video and you are able to capitalize on it. However, often viral traffic dies out. Affiliate marketing efforts take time and commitment. The key to growing an audience of people who are going to buy from you is that you commit to creating content on a consistent basis. As you grow, the search engines will trust your content more and more and will refer more people to your website.
Don't sweat it. Through the use of social media, you can share your content and encourage other people to share your content to grow it faster. Keep in mind that consistency is key. You'll want to be engaging your Facebook community, or your twitter audience on a regular basis. Don't simply spam them with your affiliate link. Make sure that you provide thoughtful insight into the niche that you are trying to sell to.
Commit to building an audience and making money online. There are thousands of people out there who try their hand at affiliate marketing and quit before they ever earn a dime. I know! I was one of them. Off and on I would delve into the free blogs and start writing about my latest passion. However, I would get discouraged a bit too soon. Finally, I decided to get serious about it and joined Wealthy Affiliate. In going through the training, they said that you need to commit to it for at least a year. I sucked it up and around 3 months of following the step-by-step training, I finally started to see some consistent sales. I was thrilled because it was getting easier and easier the more I did it.