If you can put together a coherent sentence, you can become a freelance writer. Writing is one of the skills that every company needs now. It is almost imperative that online companies have a blog to stay relevant with search engines. Most CEOs don't want to bother with writing blog posts and great companies will pay well for content creators. Many people wonder how to get a freelance writing job that actually pays well. I'll share my tips with you.
Apply to Start-Up Companies
Many start-up companies are well funded, but they are in need of content creators, email marketers, bloggers, etc. This is where you come in. These are the best paying writing jobs and the most fun companies to work for. They will actually pay you well for your work. However, you must be able to write for their audience and be able to do research that will help to inform their customers.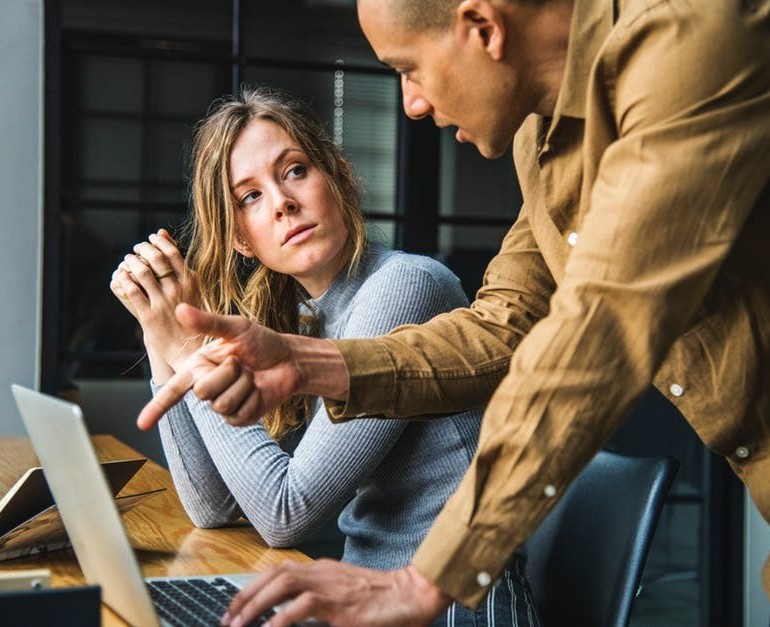 Where do you find these start up companies that need bloggers? Check Angellist.com. This is a great place to look for content creator positions. These are businesses who are looking to hire people for full time positions. They will keep you very busy, which is great. It will mean that you won't be hustling for your next job.
When you create the filter for the jobs, go to marketing and select the content creator option. For location, you'll want to select "remote." Under company, you should select "series A" funding. This will give you confidence that the company has enough funding to pay you a decent salary.
ProBlogger
Problogger is a great place to apply for professional blogging positions. These job postings won't pay as much as the ones on Angellist, but there are daily writing jobs for you to apply to. You may discover that you are applying to content mills, which are middle men. They find the great blogging positions and then connect writers with the specific jobs. Problogger is a great place to get some experience under your belt as you apply for better positions.
The Problogger jobs will often ask you for your rate. A common rate is about $.03 per word. This will be roughly $30 per 1,000 blog post. To make this work for you, you should be able to write a 1,000 word blog post in 1-2 hours. If you're spending more time on it than that, you won't be making much money hourly, so be mindful of how much time you are spending writing your blog posts.
How to Apply to Writing Jobs
There are thousands of people who apply to these writing jobs on a daily basis. Many people in India or the Philippines speak English and will write for much less than you can in the United States because the cost of living is drastically different. You must figure out how to stand out in your application.
To truly stand out when you are applying to a writing job, or any job, you will want to do some research about the company before sending out a resume. You'll want to read the company's mission statement, understand their clientele and read through other blog posts that they may have already published to get an idea of what type of writing they like. The biggest mistake that people make is sending off a resume without doing any research.
Companies will favor individuals who go the extra mile. Therefore, instead of sending your resume and list of experiences, you should tailor a writing sample to the company that you are applying. For example, if you want to get a content creator position on hair care, you'll create a writing sample on the best way to manage frizzy hair. Companies want to see that you can write for their target market.
Investigate the company's marketing techniques. Discover what they are doing online and look for areas that you think that they could improve. Write a proposal of ideas for improving their blog posts and content. This will stand out from all the other writer's applications.
LinkedIn
LinkedIn has a job board. You can check it out and discover what pops up. From here, you can send the companies a cold email and pitch them your services. You can go the extra mile and send a tailored writing sample so they can view your work.
If you notice that you have mutual connections, you can always ask your friend for an introduction to the hiring manager at the company. This will give you a bit of an edge and increase your likelihood that you'll get the position.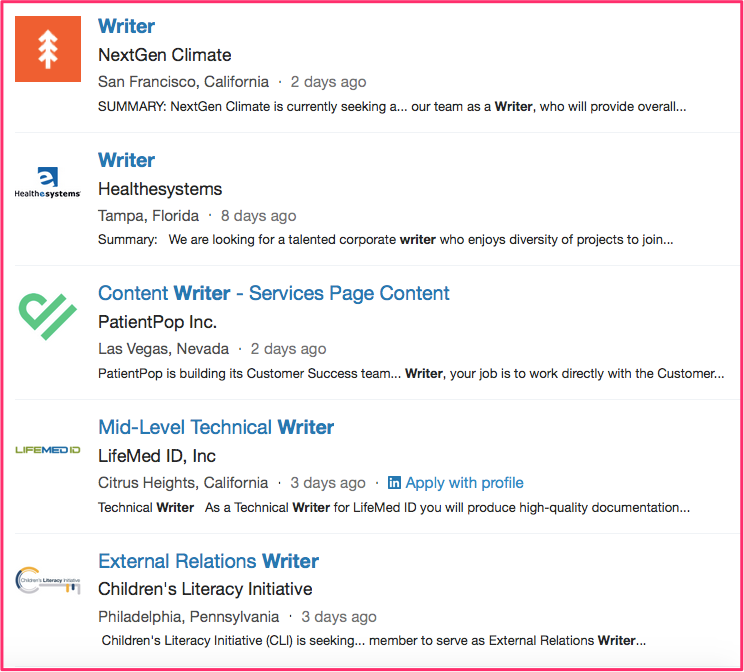 Conclusion

Freelance writing is a great job. It is wonderful for people who may have disabilities, but are adept at writing because it provides flexibility and a great source of income. It can supplement your current job, or become your full-time job. Freelance work online is plentiful, but you have to know where to look and have to stand out from the thousands of other job applicants. Good luck with your writing!