Website traffic is the lifeblood of an affiliate marketer. Without it, you will stay broke. Therefore, it is essential that you learn how to boost your website traffic. You want to quickly discover which methods resonate with you and which ones you hate. Let's face it, if you are not analytical, then reviewing keyword data and monitoring the pay per click data may drive you nuts. If you hate being "social" online, then a social media strategy isn't going to work well for you. There are plenty of ways to increase your traffic. Learn a few of them and boost your traffic!
Bing Ads
This is one of the fastest ways to drive traffic to your website! While Bing isn't as popular as Google in terms of searches, it still has plenty of traffic on it. Not to mention, Bing ads are often less expensive than the more competitive Google.
Creating a Bing ad is not very difficult at all. You simply create a Bing Ads account, then enter the information that you want to be your ad.
Pros:
Instant traffic
Targeted to the keywords that you select.
Does not take long to create an advertisement.
Cons:

Must learn how to effectively select keywords.
Must constantly monitor the winning keywords.
Must monitor the traffic to ensure that you aren't going over budget.
Advertisements do cost money, but provide faster results in terms of traffic.
Tweet! Tweet!
Believe it or not, but twitter can help you drive traffic to your website! You are limited to 150 characters, but if you are creative, you can write something very intriguing that your followers would be interested in seeing.
Pros:
You won't have to write a lot in your tweet.
You can use hashtags to help other people who are interested in the same subject find you.

You can easily jump on board with trending topics and enjoy some of the popularity by using that hashtag in your tweet.

This is a great strategy for an extrovert who enjoys conversations online.

This becomes fast traffic once you have mastered it and share your links.

It won't cost you money, but it does require your time and effort.

Cons:

This is not a passive strategy. You have to be very involved on a daily basis of driving traffic to your website.

This is not for the introvert who doesn't want to interact with people.

You may need to follow a lot of people and engage in many conversations to get people interested in your website.

It can take awhile to gain a following.
Buy and Sell Ads
Place an ad on another website for your website. This is an inexpensive way to get traffic to your website. You can go to buysellads.com. You can select a publisher that is in your niche with a lot of traffic. Then you can purchase some space from him. You choose how many impressions you want and the size and placement of the advertisement.
Once you have selected the size, placement and bought the ad, then you will have to create the advertisement and link it to your website.
Pros:
You can easily target your customers by selecting a niche website that is compatible to your own niche. For example, you could promote your site about the ketogenic diet on a fitness website.
It is a little bit less expensive than pay per click.
You will get almost immediate traffic to your website.
Cons:
You will need to be good at creating eye-catching graphics for your advertisement.
It may or may not lead to sales.
You must monitor the traffic to know if the advertisement is worth running and if you are making money from it.
Facebook Shares and Likes
Facebook can get you traffic through paid advertisements and paying for engagement. It can also get you traffic from your friends and followers who simply like you and what you share. To get traffic through facebook likes and shares, you need to be active on Facebook and regularly sharing content. Make sure that the content that you regularly share is informative and not just promoting your latest affiliate post. No one wants to follow someone who simply advertises to them!
To build a following on facebook, you should be willing to log in 2-3 times per day and share something. It is rather simple to build a following on facebook. You simply join groups that are related to your niche, for example, you could join a daytrading group if you are interested in daytrading and promoting day trading products. As you engage, the members of the group, make sure you add them as friends, like their stuff and comment on other posts in the group.
Pros:
It can be very fun and engaging for people who love to engage online.
It is not expensive to use facebook. You won't blow your budget if you screw up a facebook post.
Free and fast traffic! People will see your links before they are even ranked in Google.
Cons:

It can take awhile to build up a decent following.
You are limited to the number of followers that you have and the people who are friends with them. Therefore, you can't get more than 1,000 people seeing your post if you don't have 1,000 friends.
Pinterest
Pinterest is another social media strategy. You create pins of things that you are interested in reading about. You can check out other people's pins and what they are reading about. Pinterest displays all of these pins with a picture on an online "board." Pins can be categorized and you can discover interesting and important information as you utilize the platform. People can find your website through Pinterest.
Pros: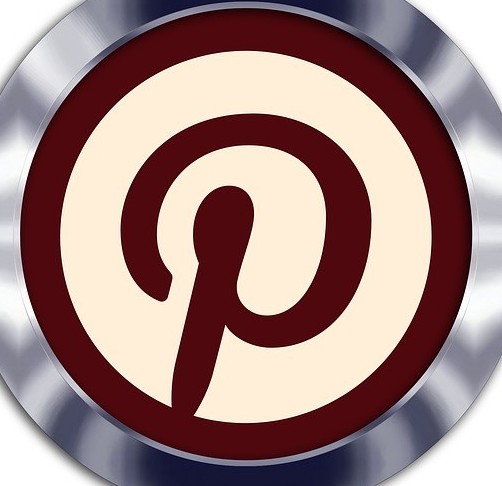 Free to use!
Pick up traffic from people you don't know.
Great place to generate ideas for your website.
Cons:
Takes time to create a following.
Not a passive strategy. You must work at maintaining an active board.
Engagement with other "pinners" is key.
Blog Comments
This is a slower strategy that will build you less traffic, but it helps you to create backlinks to your website. On a regular basis, you should comment on other people's blogs that have similar topics as yours. Providing insightful comments on other people's blogs piques their interest and they might click on your avatar and check out your website. This is not a short term strategy to boost traffic, but a long term strategy to increase your search engine optimization and rankings in Google.
Pros:
You will gain knowledge and information from reading other blogs.
You will backlink to your website, which will increase your website trust and SEO rankings.
It is a free strategy that can take as little as 15 minutes per day.
Cons:
Will not result in a massive amount of traffic.
If your comment seems like spam or the website owner doesn't like it, it could be disapproved.
You will feel like you are spinning your wheels at first and not getting a lot of traffic.