An effective marketing-media mix is a powerful tool for business development. Regardless of having the best product in the world, you will not have impressive results if you cannot organize your marketing department. About 47% of small businesses handle their marketing needs in-house.
With the changes happening in business, you need to equip yourself with the tools you can use to ensure a smooth operation of your business. Here are simple guidelines to help you optimize the marketing funnel for the best results against your competition.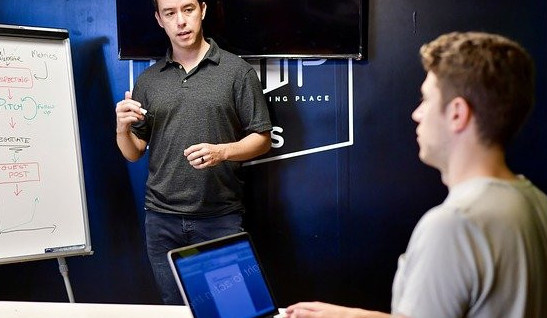 Educate Yourself
Some business owners think about themselves as "idea people." Definitely, not all entrepreneurs are savvy marketers, so there's always room to learn something useful. In the modern world, you need to have a strong grasp of current marketing concepts in your industry.
There are many fields you can explore to get your products on the market, including SEO, content marketing, social marketing, and more. If you're building a marketing team from the ground, you need to understand most of these concepts.
As the leader, you must provide guidance on the different marketing strategies you want to use for your business. There are many digital marketing courses online that you can explore at your convenience. Industry experts are available to help you build the skills you need for your marketing setup. Online courses help you familiarize yourself with the software and tools marketers use.
Embrace a Marketing Channel Strategy
A marketing channel strategy can help you get more customers or leads. Modern customers are informed and demand the best, as they want brands to understand their needs and deliver perfection consistently. A channel strategy includes finding ways to expose your products, brand identity, or services to potential customers.
There are many channel strategies to consider depending on your business. First, you should decide if your business is B2C or B2B.
Some examples of channel marketing include social media marketing or personal selling. This option suits your customers if they want to form deep connections with your brand. Through personal selling and social media campaigns, you can promote your brand and engage with consumers.
You can also explore email or direct mail marketing, which is ideal if you don't want to wait for consumers to find you through the content you post online. Direct mail marketing campaigns can be personalized if you want to make the process more effective. It's one of the best ways to nurture your audience and build relationships through ongoing interactions.
Another option is embracing PR and marketing partners. This is one of the ways you can upgrade your marketing strategy to deliver excellent results. Ambassadors, marketing affiliates, and PR partners will help you drive attention towards your products or brand by securing coverage in the media. Building more partners helps you have an easier task reaching more customers.
As a part of your marketing strategies, you should research your competition. This is crucial because it helps you monitor what's happening in your industry. It makes it easy to design a campaign that matches your needs. Build your content around the data you collect about the market. You can hire Melinda Curle, a freelance writer if you need to delegate some tasks.
Invest in Collaborative Systems
To ensure your message finds the target audience, you should integrate content and digital marketing. It's a no-brainer you should incorporate task-management and collaboration software into your workflow.
Poor communication can hurt your sales, so you must get the tools needed to streamline your messaging when dealing with your customers. A good marketing department needs these tools to make marketing efforts more effective.
Shop around for software that matches your business needs. Some ideal options if you're getting started include Google Cloud, which allows managers to delegate tasks through text or voice. Once your campaigns get in motion, you will receive detailed reports about progress. Also, the software helps you handle day-to-day budget management for your marketing campaigns. The key to success is ensuring granular visibility on all stages of execution.
Encourage Frequent Feedback
As a marketing department, you should constantly look for ways to boost your status quo. The recommended option is by going to the source and asking people on the front lines for input. You can collect feedback in real-time or once a month, depending on your strategy. Through digital marketing options, you can optimize data collection to understand what's more effective for your campaign.
This means you can see which ads are generating the most interactions and the percentage of conversion. If your campaign does not meet expectations, you can probe further to know what you should optimize along the chain to make everything work as expected.
Build a Content Calendar
When you map out your content plan, you should create a content calendar, which will help you stay organized. There are free tools you can use, including Microsoft Excel. Make the content calendar as detailed as you can, and include categories like content type, focused keyword, audience persona, sales funnel position, author, and so on.
With the content you're creating, you should share the marketing efforts through social media. To stay more organized, you can also design a social media post calendar detailing the posts you'll share and when. These calendars make it easy to lay a foundation for the success of your marketing effort.
For new ideas on how to run your campaigns, you should also step out of the office often to attend conferences. Find local marketing events where you can learn about current trends in marketing. In these events, you can find the best advice on running a marketing campaign.
Conclusion
Getting started with a business includes building a marketing department that will streamline access to the market. Learn about the different aspects of marketing to understand what works in the current landscape. These guidelines are a good place to start.