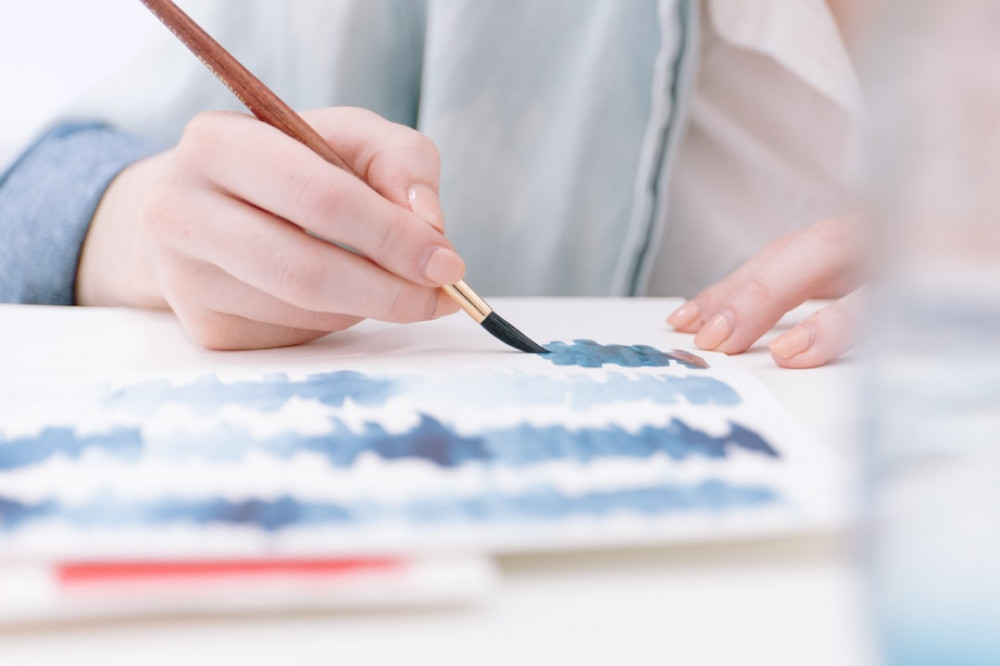 6 Inventive Ways Creatives Can Get Noticed and Make More Money
Make your dream of turning your obsession into a well-paying career by sharpening your marketing and promotional abilities. Doing so helps you get discovered by the people who pay top dollar for your skills. Try these ideas presented below by MelindaCurle.com.
1. Launch a Podcast
Hire a podcast provider to start a show about a topic tangential to your work that has interest for your ideal clients. Use a social media campaign to invite fascinating guests to the program. Discuss solutions and valuable information for problems and issues your listeners need to solve. Place creative ads for your services within the show and transcribe the interviews for your blog.
If you create a Facebook account for your show, you can upload a PDF to your Facebook biz page. This is a great way to share show notes and resources with your audience. These kinds of uploads encourage engagement with and sharing of your content, bringing your work to more people.
2. Create a Website
Being a creative means that you'll want to show off your work. While there are plenty of platforms available to host your examples, nothing communicates like your own website. To be most effective, make sure your website has all the requisite must-have features.
3. Speak in Front of Professional Groups
Host a webinar or speak at a seminar on how your work benefits clients. Use case studies to prove your value. For instance, a writer can keep detailed notes on a client's return on investment through increased customer engagement and web traffic after long-form blog posts. Examples of other companies in the industry who succeeded with your help create social pressure and a fear of missing out.
4. Create a Limited Company
Lay a foundation for future growth with your business structure. A limited company is an excellent entity for creatives who plan future expansion by hiring employees, such as assistants, researchers, and writers. When you seek funding, seasoned investors typically prefer the structure of a limited company since it's well-established and predictable.
If you're comfortable navigating the instructions for company formation, avoid expensive lawyer fees by filing yourself. Otherwise, a formation service can quickly handle the process.
5. Network With Past Friends and Classmates
Previous acquaintances may hold influential positions and be willing to give you a foothold in their market. Search for a fellow graduate's name, graduation date, and school, or look for other friends who you've lost contact with.
When reaching out to old friends, don't pitch them on your work immediately. Take a genuine interest in what they're up to and ask sincere questions. When you understand their pain points, you can pinpoint a solution to their problems. You could even create a social media group or a newsletter sponsored by your business with entertaining articles, alumni updates, and promotions for others.
If you don't feel comfortable with your self-promotion abilities at present, don't lose hope. Sales and marketing are skills just like anything else, and there are resources available to help you hone those skills yourself.
6. Upgrade Your Home Office
A home office is a great asset for any business, whether you work from home full-time or just need a place to keep work organized and out of the way. But if your home office is looking a little tired, it may be time for an upgrade. Not only will this improve the look and feel of your workspace, but it can also have a positive impact on your business. For example, new furniture and flooring can make your office more comfortable and inviting, which could help to increase productivity. And if you're looking to sell your home in the future, upgraded features like a home office can help to boost its value. So whether you're in it for the long haul or just want to spruce up your workspace, consider making some upgrades to your home office. Your business will thank you for it!.
Work hard at producing and promoting your work so you can capture the hearts of people looking for a solution like yours. With persistence and skill, you'll tap into lucrative communities.