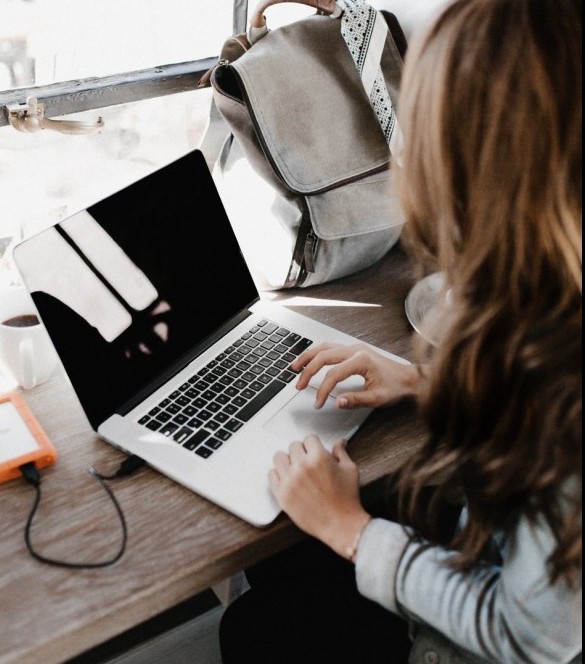 There are a plethora of online opportunities for writers. Many companies are in desperate need of getting their name and brand available to the public. There are bloggers who don't want to keep up with all of their blogging duties. Some websites are just huge and they are looking to scale up and increase their audience size. 
Writers are needed all over the world wide web to communicate important information, whether it be in the area of entertainment, politics, travel, fitness, or hobbies. As a writer, now is you chance to shine! Many of these opportunities are only a click (or two) away, while some of them are going to produce you income to last your lifetime. Either way, there are opportunities out there for you! 
Freelance Jobs
There are plenty of freelance jobs that you can find online. You can discover jobs that are short and require only about an hours worth of time and longer term, larger projects. If you check out freelance sites, you can discover ghostwriting gigs, editing jobs, article writing jobs and more. Some sites, such as upwork, allow you to bid on the job. Job posters will select the most qualified person for the job that fits within their budget. Fiverr.com has a set smaller price, but you can list other gigs as add ons on your website. 
The benefit of freelance positions is that you'll realize the money at the end of the job. You will get paid a set amount for your work. Unfortunately, it can be very difficult to land a writing gig at one of these sites. Additionally, since you are bidding along with people in other countries who also speak English, you are going to be competing with an exchange rate. The value of a dollar goes farther in India than it does in the United States and there are a lot of people in India willing to write for $5 an hour. 
Upwork.com
Fiverr.com
Odesk.com
Guru.com
Write a Book! 
With all the latest and greatest technology, it is easier than ever to write a book online. There are so many different ways to create a book. You can follow Alicia Dunams' course, Bestseller in a Weekend, like I did and have your book content created and your marketing strategy outlined within a weekend.
Book writing isn't always a great revenue source unless your book sells really well. However, there are some secrets and strategies to writing an Amazon Bestseller that Alicia Dunams reveals within her course. The main advantage to writing a non-fiction book is that you will begin to grow your audience. From there, you can sell them more books, create additional offers, make recommendations that can generate sales and commissions for you.
Writing a book is best if you are looking for extra income within a few months. It does require quite a bit of time and commitment to get it up and implement your marketing strategy. However, the income potential for books is far greater than for freelance gigs.
Create a Niche Website
This is probably my favorite opportunity as a writer. I love to write and while I do have a book out, friends and family only buy the book once and sometimes they never read it! However, when you write shorter articles that are 500-1000 words and include pictures, they may check them out. 
With a niche website, your goal is to provide information to your audience on a specific topic. You will review products on the topic and include links to your favorite products. When your affiliate links generate sales, or your website has enough traffic that the adsense links on it generate some income, you will start to earn money.
Affiliate marketing on a niche website is a great option for people who are looking to build a long term income from their writing. Once your website starts ranking for the keywords that you targeted and people are consistently clicking on your affiliate links, you will start to earn commissions. Realistically, this isn't instant income. It takes time to rank a new website in Google. It is something that you have to work at daily for a few months before you will see your first sale. I saw my first affiliate commission within the first month that I did affiliate marketing. However, it took another two months for me to hit upon a product and keyword that consistently made sales on a daily basis. 
You will start earning with affiliate marketing within the first three months, but I wouldn't expect to turn it into a business until you have stuck with it for a full year. In the past, I have started websites on my own and lost momentum. It wasn't until I joined wealthy affiliate and consistently tapped into their community and completed their training that I actually had success with affiliate marketing. However, it has been one of the best experiences for me as a writer. I have improved far more as a writer through my affiliate marketing efforts than anything else because I was forced to come up with a writing schedule and a plan. 
Become a Regular Blog Contributor
Some blogs actually do pay pretty well for your posts. You can discover better paying job postings at problogger.com and flexjobs.com and onlinewritingjobs.com. 
Ghostwriting
There are plenty of people who don't want to write their own books. They are looking for people who are willing to take their concepts and turn out a professional book. Ghostwriting can be a great way to help the non-writers who want to use a book to enhance their business. Many people are using books as marketing tools now. Politicians and entertainers are among the many people who are likely using ghost writers. Do you think Hillary Clinton and Obama actually wrote their books on their own? Likely they had a great ghost writer and she approved the book. 
To find great ghostwriting gigs, you can search through upwork and post on upwork. However, you may be more successful by networking online. Tap into the power of LinkedIn and start asking around. Join some writer's communities and start offering gleaning ideas and information from them. 
Editing
If you know how to write, you should be good at editing as well. Every author who has a book needs an editor to review it for them. A second set of eyes is essential to putting out a great product. You can discover editing gigs on upwork and through LinkedIn. Flexjobs also will contain postings for editors. 
The great thing about editing projects is that you usually are working for a set amount of money. The timeframe is generally given to you in advance and you know how much you will earn. The downside is that is all you will earn from that project. 
My #1 Recommendation
I recommend that writers create their own website. Creating their own content daily will maximize their efforts. A blog will grow in popularity and the content can earn money exponentially. It lives on forever on the internet and can make you money for years in the future. I highly recommend any writer that is looking to put their skills to use to start their own blog and check out wealthy affiliate to know the proper way to set it up for successful affiliate marketing and earning commissions.